Rev. Barbara had been in many jobs over her life and came to a crossroads. There was much confusion, feeling stuck, not listening to her Spiritual Team.
She was number seven out of eight children, and a very strong empath to boot. A recipe for disaster and it manifested in many different ways. There seemed to be no way off of this merry go round, or roller coaster.
Rev. Barbara found her spiritual roots and has never looked back.

Modalities and Achievements
Rev. Barbara is a Metaphysical Minister with the Canadian International Metaphysical Ministry, Spiritual Advisor, is the founder of Quantum Crystal Energetics® and is an Instructor/Trainer of Hypnotherapy, Instructor/Trainer of Neuro-Linguistic Programming, Instructor/Trainer in Time Line Therapy® and is a Master Coach. She certified in these areas: Magnified Healing® First Phase Master Teacher, Spiritual Mentorship, Angel Communication, Advanced Angel Guidance and Healing Practitioner, Rainbow Energy Healing Practitioner, Past Life Healer, and a Reiki Master. The Mindful Choices Centre for the Intuitive Arts is an American Board of Hypnotherapy approved Institute of Hypnosis and Neuro Linguistic Programming. Rev. Barbara's NLP lineage is directly descended from Richard Bandler and John Grinder (founders of NLP), Tad James, and trained and mentored by Dr. Kim Redman. She loves to watch wedding shows on TV: Four Weddings and Say Yes to the Dress (New York and Atlanta). She has belonged to Toastmasters International for 2 years and received her Competent Communicator designation and Competent Leader designation. Rev. Barbara has also been trained for Stage Presence and Public Speaking.
Great Values
Rev. Barbara takes pride in how she handles each ceremony, each reading, each counseling session and each class, with honesty, integrity, reliability and fun! She is incredibly organized and flexible to be able to handle anything that comes up. Rev. Barbara is a consummate professional in all matters, keeping calm under pressure and keeping in mind the reason you are there, and responding to every situation with understanding. There is no judgement in how you live your life and she listens to what you want - and helps you achieve it. Rev. Barbara provides support as you go on your journey, no matter where you are on that journey.
Connected for You
Rev. Barbara is an expert channeller of Divine Guidance. She has been channelling since she was a young child and provides this service to all her clients, no matter what the service. Rev. Barbara makes sure that she is only connected to beings of Love and Light and Loving Intent to make sure you get the best information possible. She is continuously learning and has several mentors which means she is always bringing you the best she can and the most current information possible.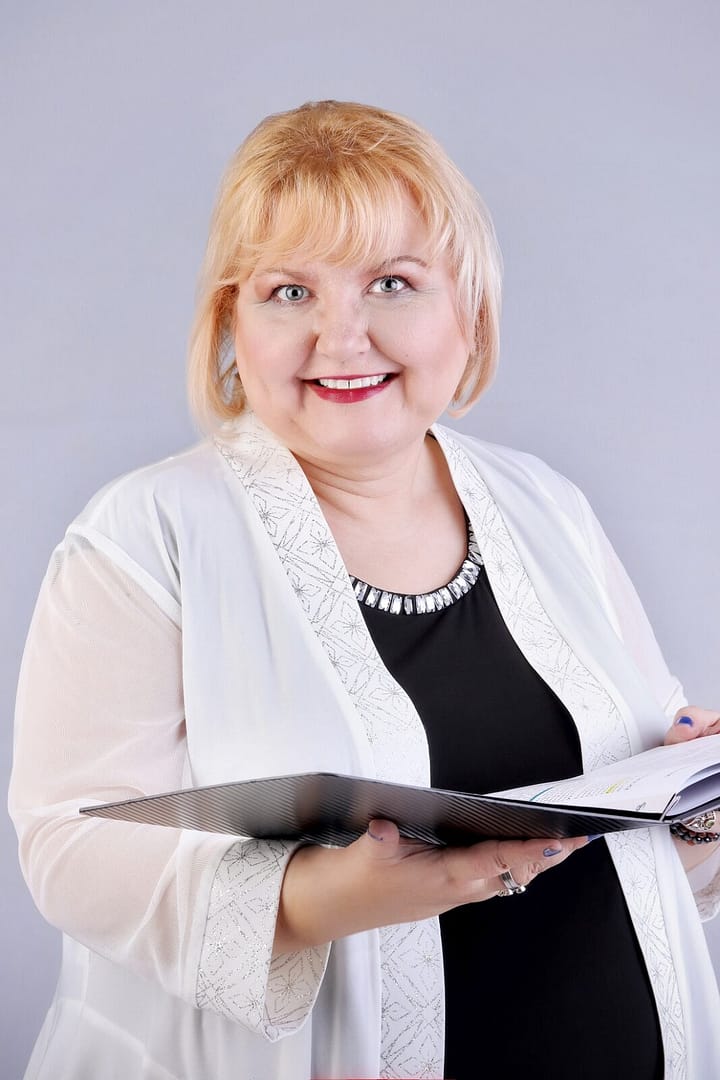 Rev. Barbara Kawa
There was a time when I lived most of my life in a state gravitating from loss, hurt, pain, anger, rage and numbness. This stemmed from being gifted – for it seemed to be a blessing and a curse at the same time. I wanted to go Home many times. I stuffed my emotions down to stop the pain, the pain of not knowing why I was like this, why I seemed different. I ignored the calling of my soul, for there was no way of knowing which way to go and what to do next. Being a teenager and adult in a cruel world, for it felt cruel because I feel so much and things, bad things, always happened to me. There were happy times – I stuffed those down too – for I felt unworthy, that I didn't deserve it, that there was something wrong with me – the world around me confirmed it and I refused to love me, I refused to see anything about me that was worth loving. I had lost faith in myself and faith in God – I really wasn't sure. Because of that I kept going like this for a long time, going from job to job, feeling and stuffing my emotions down, longing to belong, knowing I was called to do more, to be more. Where to now? Why am I here? Who am I? So many layers on top. I had put them in there in hopes that I would forget. My mother had taught me a lot about gifts, alternative therapies and many other things and when she died it was like the rug had been pulled out from under me – I felt shattered – the light started coming through – my faith was coming back for I could feel her energy from time to time. Because of that I searched for answers and found many souls to guide me. Mentors came forward to guide me, to remind me to accept that I was being prepared along the way for my mission. There was still much I needed to uncover, much I needed to remind myself of. It seemed like a slow process to me, although when I look back it was quite quick and profound. Each and every person taught me about me. A lot changed. Sometimes I was unwilling to go there, to feel, understand and know who I am and why I am here. My mentors took me out on a limb, to places I thought I couldn't go, all the while supporting me. Helping me to uncover, layer by layer, my soul's gift, my soul's purpose. Reminding me of balance. Until finally, I thanked God for all that has happened, being able to see all that I am and uncover the layers, providing me with so many people and pets to teach me, love me and support me along the way. My life has changed so much. Many layers have been released. I see now that it was about my choices, why, how and what I chose in my life, even no choice was a choice. I choose my gifts, I choose my life, I choose to be all I am meant to be. I choose my mission. I choose my humanness. I choose love. I feel like I am more aware and accepting of my path, of who I am and why I am here and am grateful for God and the Angels who continue to guide me and are seen in the people, mentors/coach, clients and animals along the way. I now know happier times, I am living my soul's purpose, for I love to guide and support others in any way I can and to teach them the way I needed it all along. My vision of the future is living in the now, with hope, faith, love and courage. My family and friends play a big part in my life and I love them dearly. I know now how to "be", how to live life here on earth sharing my gifts to help me help others to be all they are meant to be – with Divine Inspiration.